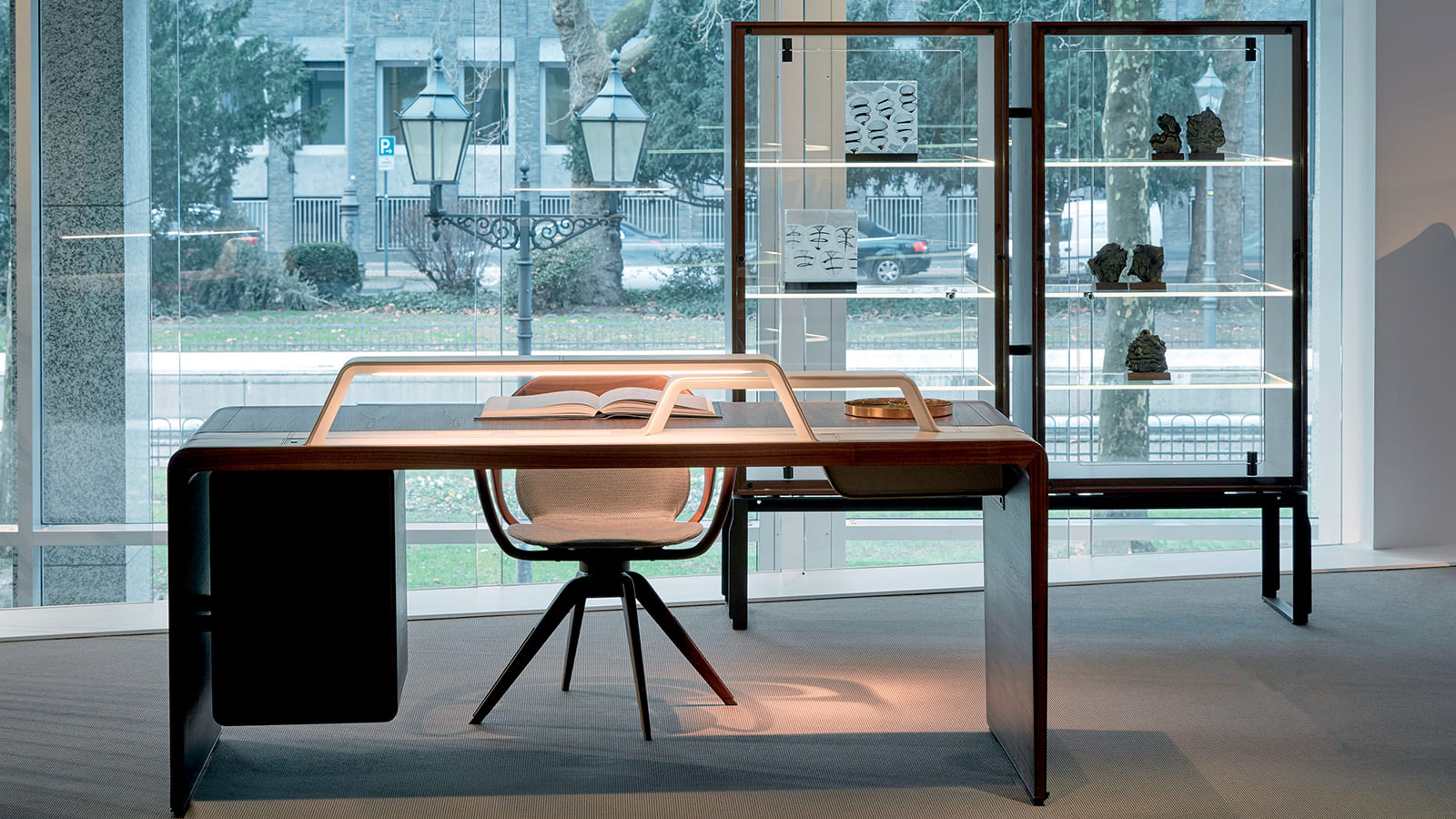 The Course
PRODUCT DESIGN
Designing for tomorrow, with a hint of 'Made in Italy' artistry
These full time postgraduate level courses are specialised programmes that support participants' careers the design industries. They are designed for those who have already acquired specific skills in the appropriate area at undergraduate level, or for industry professionals who wish to deepen their knowledge of a specific subject area in design.
LONDON
Product design, project methodology and the added value of 'Italianness'. This 15-month course (London) or 9-month course (Milano) (including placement) is for individuals looking for advanced design skills, and an in-depth knowledge of the furniture and contemporary product design industry, becoming experts in managing and developing professional design projects. Participants learn how to integrate creativity with an extensive knowledge of materials, studying their properties and technical features alongside the application of new technologies.
04 Feb 2021 - 29 Apr 2022
English
?
Participants who successfully complete the programmes taught in English in Paris and London will be awarded with a Master's Degree by (Manchester Metropolitan University-UK; Master's Degrees include a 12-week work placement. Participants obtain 180 credits upon successful completion of the MA course. All candidates should meet specific entry requirements (please check www2.mmu.ac.uk/international/ for international equivalents).
Visual representation in the form of renderings, and the creation of small prototypes further assist their ability to design and visualise products in connection with space or location, and accurately evaluate their functional and aesthetic properties. With a focus on Italian craftsmanship, and design language the course explores how Italian manufacturing is exemplary in its identification and use of materials and techniques to build strong aesthetic identities. Cult products of the 'Made in Italy' tradition are analysed in order to fully understand 'aesthetic sensibility' - one of the main features of the world-renowned Italian style, and showcased at the most important annual event in the international furniture design calendar, the Salone del Mobile Exhibition in Milano, Italy. Looking at the realities that define tomorrow's furniture and product designs, participants take a look at key trends, contemporary lifestyles, user needs and emotional perceptions, understanding the relationship and 'identity' of the project to be developed. They look at new influences in the industry including sustainability, renewable resources, and innovative materials, as well as high profile designer case studies; researching the key steps in project development to obtain a full '360°' vision of product design. Participants build their skills and potential as creative practitioners collaborating with companies on industry projects, taking an idea from concept through to final presentation. Throughout the projects they receive professional feedback and guidance from the company and are supported in the negotiation and presentation of ideas to companies and new clients. At postgraduate level participants will already have prior undergraduate level study, or relevant industry experience in order to successfully follow the course components in creative research, product design, and professional project development.
Design of contemporary products
Concepts in product design
Reflections on design
Research methods
Material studies
Contemporary Italian design manufacture
Design languages analysis
Design culture & new scenarios
Branding
Client projects
Furniture designer
Product designer
Product development manager
Concept designer.
Design Culture
Contextual and Cultural Studies
Design Process
Research Methods
Industry Placement
New Design Approaches
Dissertation
You might be interested in...
Are you interested in one of the courses?