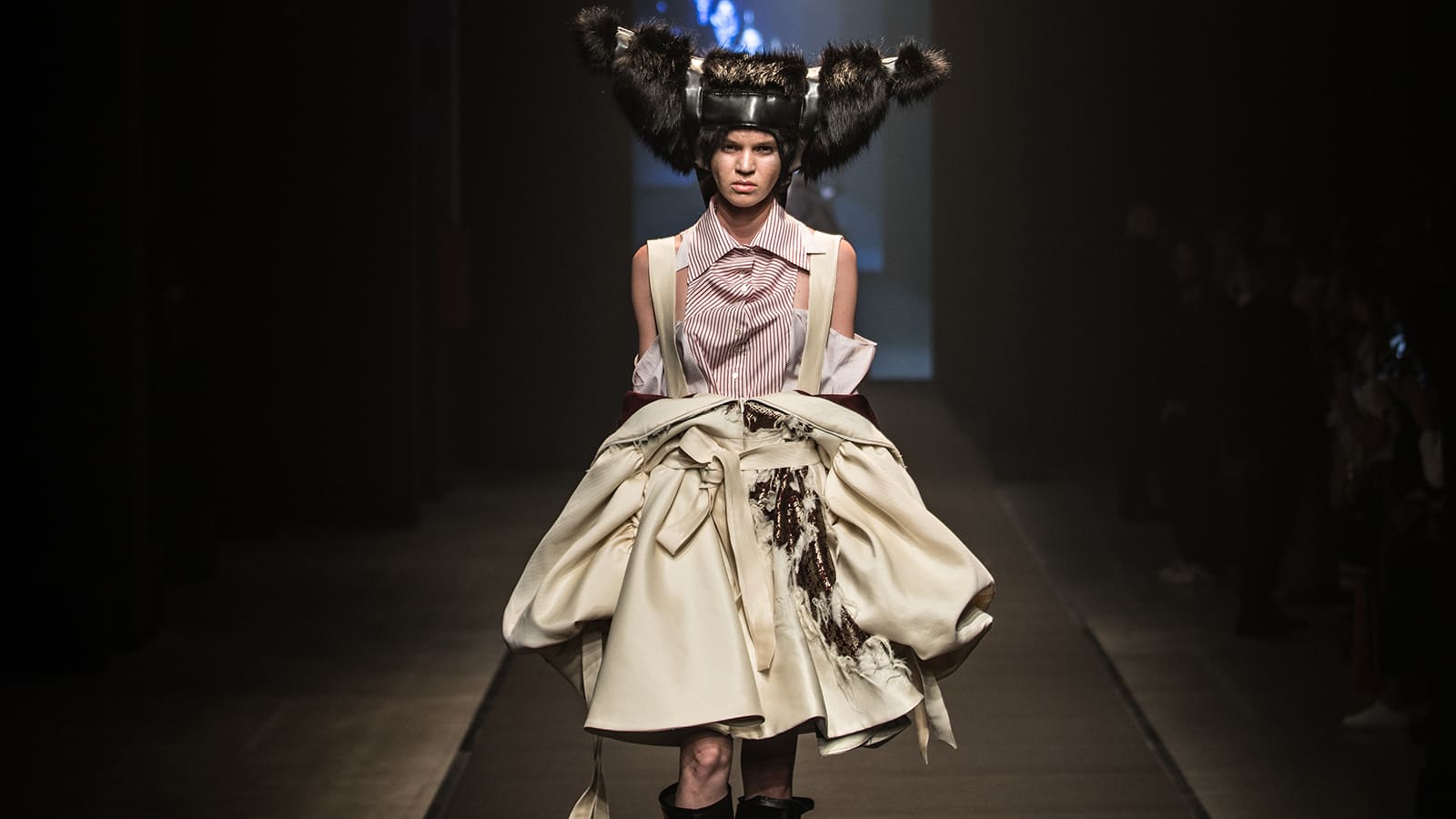 The Course
Fashion Design
Design, create, and develop style: building a career in Fashion Design*
Progression Programmes are groups of specialised learning blocks or 'levels' that prepare participants with the skills and knowledge to enter the fashion industry. Each course is structured in two (2) distinct levels ranging from a foundation introductory level, working through to a higher comprehension of skill and study.
MUMBAI
The 2 year Fashion Design Programme provides participants with the techniques to design and create menswear or womenswear, while responding to changing needs in the international fashion and luxury industries. Fashion designers are the inspiration for creative ideas and new trends, not only in clothing, but also in fabric development. They create collections based on an informed analysis of materials and fabrics in connection with art, design, creativity, and fashion. Starting with skills in sketching and drawing, this course moves on to address key notions and techniques in fashion design and fabric and clothing manufacturing, as well as cultural studies in the history of dress, and the fashion system. Working directly from their own illustrated ideas participants progress on to collection design and garment making; selecting the most appropriate materials, analysing fabrics, applying draping and pattern cutting techniques, and nal garment construction. Over the two years participants gain a solid foundation in developing ideas through research, and are encouraged to apply critical thinking to their own design development. Structured in two distinct certi cate level programmes, participants can choose when to build on their experience by progressing from one level to another, giving them complete control on their own progress and achievement. On successful completion of both levels participants will have gained a solid base in fashion design and garment construction to enable them to enter the industry, or to progress further in their studies to a higher level of comprehension and skill. The course is aimed at candidates who have the ambition to become professional fashion designers, or who are looking to enter the fashion design and creative industries.

Fashion design 1 (24 weeks)
The first level certificate programme or 'block' starts with an overview of sketching and drawing techniques, pattern cutting basics, and the principles of art and dress in history. Participants then move on to acquiring and developing skills to design collections based on an informed analysis of body proportion, looking at the influences of art and culture on design, fabrics, garment construction and researching ideas.

Fashion design 2 (24 weeks)
This second and final phase of the certificate level programme further progresses in collection design, where participants fully understand and apply their acquired expertise to their own designs and collection projects. They will work on a group project and create a collective collection, as in a real working fashion design environment. The project results in a joint fashion show collection and is part of a final individual fashion collection portfolio, that participants can present to eventual prospective employers.
04 Jan 2021 - 06 Aug 2021
English
23 Aug 2021 - 14 Apr 2022
English
Cross-School Experience Options
Alongside a solid base in fashion design and garment construction, at the end of the course (2 levels) participants will have gained familiarity with the international network of contacts, contexts, and opportunities that surrounds the vibrant world of fashion, to independently enter into the working world. Fashion designers can work for private labels or in collaboration with national and international fashion houses and style studios, designing collections for womenswear and menswear, while keeping an eye on new evolutions in fashion design.
• After 1 level (year) of undergraduate study: Participants may apply for entry to the second year of a 3-year undergraduate programme at Istituto Marangoni's European schools in Italy, Milano, Firenze or Paris, or to the second year of a 3-year undergraduate BA (Hons) degree programme at the London or Paris schools.

• After 2 levels (years) of undergraduate study: Participants may apply for entry to the third and final year of a 3-year undergraduate programme at Istituto Marangoni's European schools in Milano, Firenze, or Paris. Edu/Professional Requirements: High School diploma or equivalent Age: Minimum 18
You might be interested in...
Are you interested in one of the courses?