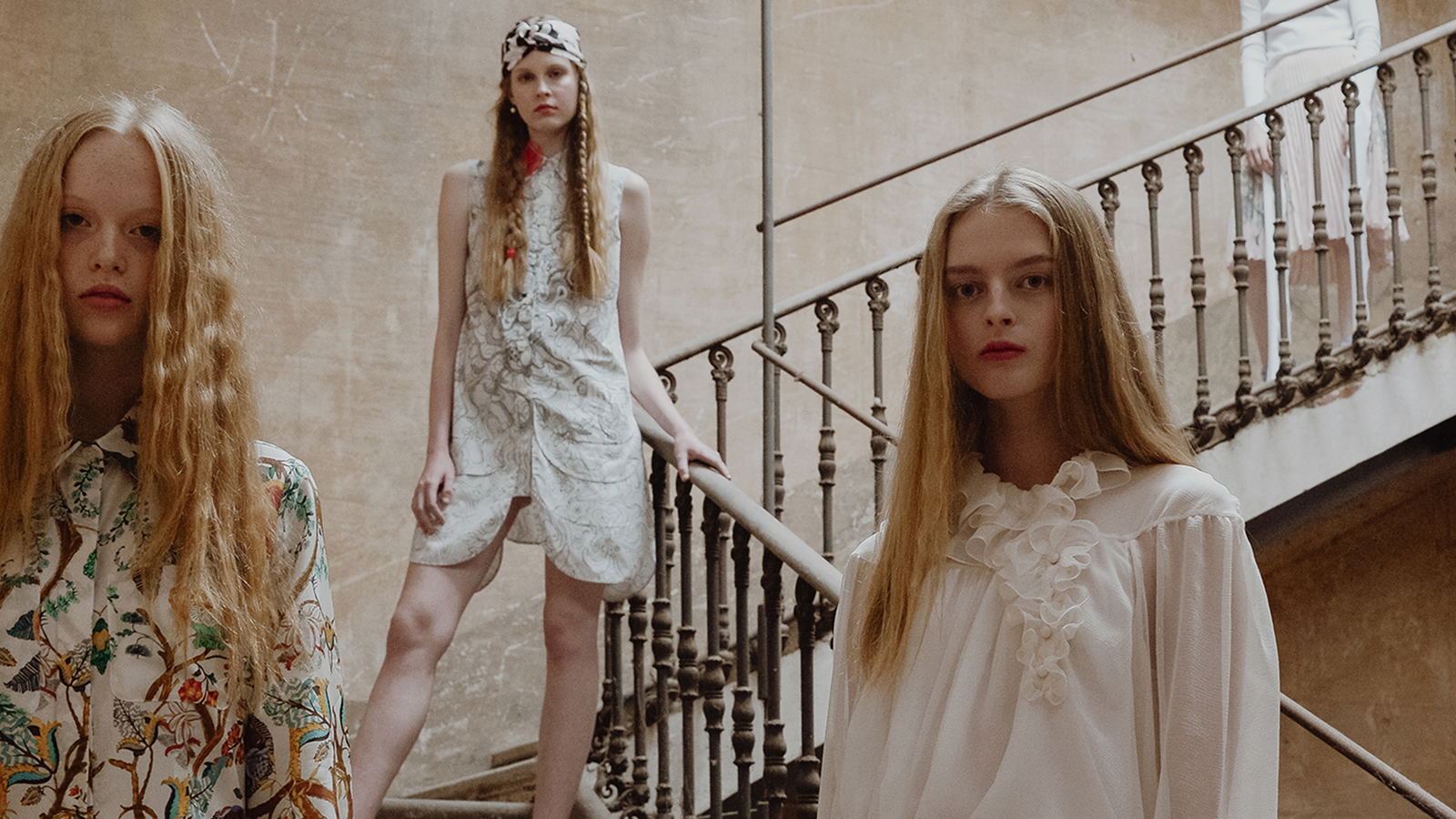 The Course
Fashion Business
Managing Business & Creativity
Progression Programmes are groups of specialised learning blocks or 'levels' that prepare participants with the skills and knowledge to enter the fashion industry. Each course is structured in two (2) distinct levels ranging from a foundation introductory level, working through to a higher comprehension of skill and study.
MUMBAI
Fashion business professionals work in production, communication, marketing and retail and must possess a thorough knowledge of the fashion panorama. They have the skills to work on a variety of projects including management, branding, styling and digital marketing plans; they are experts in the business of fashion. This 2 year certificate programme* provides participants with a strategic and market oriented blend of the main perspectives in fashion business; looking at business models, operation strategies, marketing, pricing and finance. Participants will take a 360 look at product development in the luxury industry, as well as an introduction to CRM, key to business success today. They will analyse the 'new consumer', looking at key trends and influences, and gain a solid foundation in fashion marketing and communication techniques used by todays main players. The certificate programme also covers current issues in the fashion and luxury industries, such as developing sustainability, and digital marketing omnichannel; necessary to define an effective business plan to meets the demands of the future fashion industry. Over the two years participants gain a solid foundation in key business practice, and are encouraged to apply critical thinking to their own planning and project development. Structured in two distinct certificate level programmes, participants can choose when to build on their experience by progressing from one level to another, giving them complete control on their own progress and achievement. On successful completion of both programmes participants will have gained a solid base in business and marketing for luxury, to enable them to enter the industry, or to progress further in their studies to a higher level of comprehension and skill. The course is aimed at candidates who have the ambition to become business professionals, start their own business or work in management roles within the fashion design and creative industries.

Fashion business 1 (24 weeks)
The first certificate level programme or 'block' starts with an overview of the fashion system, and the principles of business practice, together with fashion marketing and current key trends. The course also looks into leadership and developing a business marketing 'mind-set', necessary for key industry roles, including finance, pricing, and buying.

Fashion business 2 (24 weeks)
The second and final certificate level programme progresses further in marketing strategies and the promotional mix, as well as investigating the power of communication and the creation of 'aspirational desire' in fashion products.
04 Jan 2021 - 06 Aug 2021
English
23 Aug 2021 - 14 Apr 2022
English
Cross-School Experience Options
At the end of the course (2 levels) participants will have gathered a key business know-how and skills to be able to embark in wide variety of business and management roles within the international fashion, design and creative industries, or undertake a research project resulting in a business plan for a start-up, or for existing company development.
• After 1 level (year) of undergraduate study: Participants may apply for entry to the second year of a 3-year undergraduate programme at Istituto Marangoni's European schools in Italy, Milano, Firenze or Paris, or to the second year of a 3-year undergraduate BA (Hons) degree programme at the London or Paris schools.
• After 2 levels (years) of undergraduate study: Participants may apply for entry to the third and final year of a 3-year undergraduate programme at Istituto Marangoni's European schools in Milano, Firenze, or Paris. Edu/Professional Requirements: High School diploma or equivalent Age: Minimum 18
You might be interested in...
Are you interested in one of the courses?